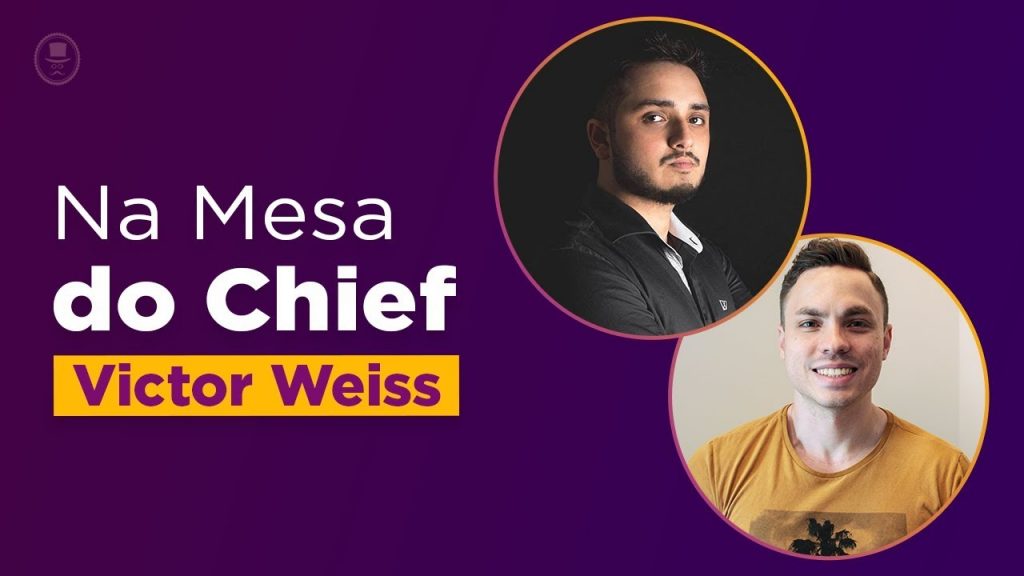 Eae, everything is fine?
Today I bring you more super content. I did an interview with Victor Weiss.
Victor Weiss, Graphic Designer specializing in visual identities. He calls his work visual branding design.
In this chat we talked about career, about the market, brand design, creative process, design college, graphic design, content for designers plus tips for you to start in the area, how to study and etc.
Victor Weiss works with international brands and most of its customers are out of the country. We covered a lot about this subject during the interview.
I believe that all this rich content that Victor contributed to us Chief, during the interview, can help you a lot in your career.
Learn the story of Victor Weiss so you can capture various tips you can apply on your journey. So I strongly suggest you watch the video below.
Mas antes de prosseguirmos quero aproveitar a oportunidade para te avisar que já estamos com inscrições abertas para o nosso Curso de Identidade Visual – IDV. Este curso te revelará como construir Identidades Visuais que tornam Marcas realmente reconhecidas positivamente pelo seu público-alvo.
⭐️ Curso de Identidade Visual ⭐️
Saiba mais ➡ https://www.cursoidentidadevisual.com.br/
Agora pega o café, se acomoda e curte o vídeo. Confira abaixo a entrevista completa:
Interview with Victor Weiss? at the chief's desk
Victor Weiss is a designer passionate about creating visual identities, always seeking to develop intelligent, functional and efficient projects for companies and people seeking a differential in the market.
➡ Behance: https://www.behance.net/victorweiss
➡ Instagram: https://www.instagram.com/studiovictorweiss/
➡ Facebook: https://facebook.com/victor.weiss.167
What did you think of the video?
If you liked the video leave your comment below! This is very important for us to continue with our work and improve more and more.
Help our channel by liking and sharing the video with your friends.
CLICKHERE and subscribe to the Chief Channel and stay on top of the news.
Strong hug.
See you later.